Elkin Middle rushes past Ashe County
They call him Chunky, but Jamiles Hayes is anything but that.
The speedy, athletic Elkin Middle School eighth-grader sprinted for two long-yardage touchdowns Saturday night, helping the Buckin' Elks roll past the visiting Ashe Blue Bulldogs 30-8 in Sertoma "Midgets" action.
Hayes returned an interception 60 yards for a touchdown with 20.5 seconds left before halftime, giving the Elks a 16-8 lead. In the fourth quarter, Hayes took a handoff 78 yards down the right sideline, cutting back for his second TD.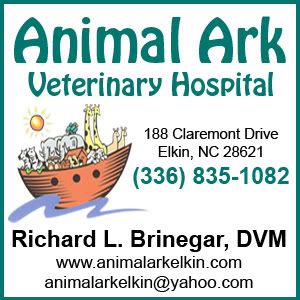 The two-point conversion run by Houston Reynolds provided the final margin.
Josh Strickland, Elkin's starting quarterback, also scored a pair of touchdowns — one in each half. Strickland also had a two-point conversion run.
Elkin improved to 1-1 with the victory. Ashe Blue dropped to 1-1. Jacob Blevins threw a touchdown pass for the Bulldogs and ran in a two-point conversion.
In other Sertoma action on Saturday in Elkin, the Buckin' Elks lost to Yadkinville 8-6 in a nip-and-tuck Junior Pee Wees clash and fell 14-6 in the Pee Wees game.
Elkin teams will play at Alleghany next Saturday. Yadkinville teams will travel to Boonville.
Look for a complete Sertoma scoreboard — with updated standings and next weekend's schedule — later this week at www.YadkinValleySports.com.
For a gallery of photos from the Yadkinville-Elkin and Elkin-Ashe games, check ericlusk.photoreflect.com. Photos should be uploaded by Sunday evening.
Elkin Middle School players this season include Eric Kelly, Daniel Brinegar, Clay Mounce, Zane Millsaps, Will Altmueller, Harden Walker, Grant Lloyd, David Morton, David Gaylord, Dustin Warden, Conner Nance, Jim Carter, Blaine Bowers, Danyal Kramm, Austin Joines, Carson Mounce, Thomas Bartley, Dillion Wood, Danny Byrd, Jay Steiner and Shawn Acord.